Scarlett Jackson
1 VIDEOS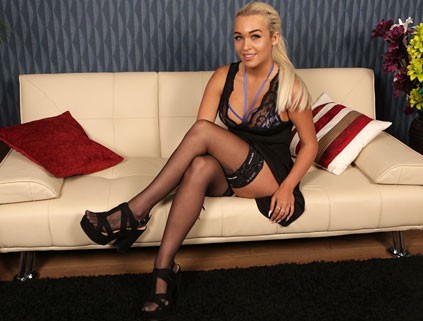 About:
Beautiful blonde Scarlett Jackson was just 20 years old when she came to her first porn shoot with CumPerfection.
The innocent girl from the Midlands of England had only done topless modelling for glamour magazines prior to her visit - so sucking cock was quite a step up!
Her nerves soon turned into curiosity though as the big stud's cock flopped out in front of her and she seemed genuinely turned on by the end while sitting there covered in cum!
Hair Color: Blonde
Ethnicity: Caucasian
Body Type: Perfect Curves
Best Feature: Mouth Like Warm Velvet
Date Joined: 12 April 2017
Scarlett Jackson's Latest Scenes:
Scene Preview: